Our preschool section prepares a solid foundation for children aged 18 months to 5+.  The school provides a Montessori environment for early learning with qualified teachers and child-centered facilities.
When you enroll your child in our preschool, the child will experience the best form of the Montessori method of teaching.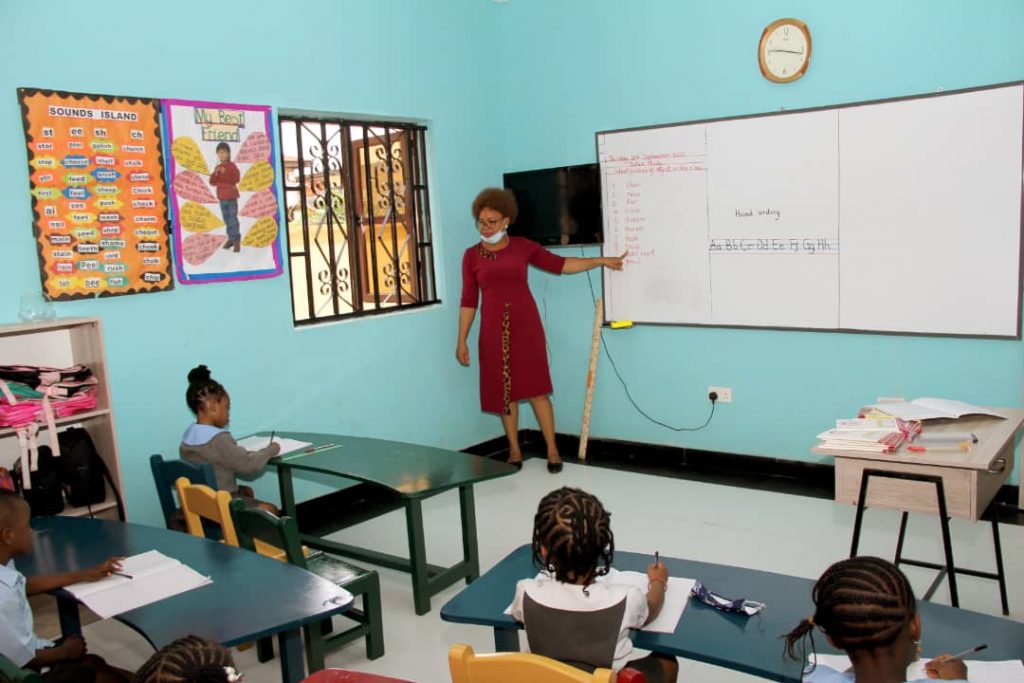 Best Montessori School in Lagos & Nigeria
At Claridges Preschool, our teaching approach is child-centred. Our teachers neither impose on our pupils nor abandon them in total free play. Our classes are equipped with Montessori didactic materials in the following five Montessori curriculum areas:
Best Montessori School in Lagos & Nigeria
All the above curriculum areas help to support children through the formative years, and with our carefully organised Montessori environment, your child will learn and grow at his or her own pace. Our teachers will serve as the guide to encourage your child through these developmental processes. Aside from the five Montessori curriculum areas,  our preschool offers elective options in ballet, swimming, French, arts and crafts, cultural activities, gymnastics, indoor games and story time.
There is an assembly at 8 am every Monday where pupils participate in songs, poems, recitations and short plays. Our preschool pupils participate in outdoor activities, P.E., music and ICT (in the Pink Class). The Montessori teaching method will help your child to be disciplined, independent, cultured, responsible, creative, imaginative and self-confident.
As one of the best Montessori schools in Lagos, our preschool is divided into four classes, even though we also practice vertical grouping where applicable.
Buttercup:   15 months to 2 years
Tulip:         2 year above to 5 years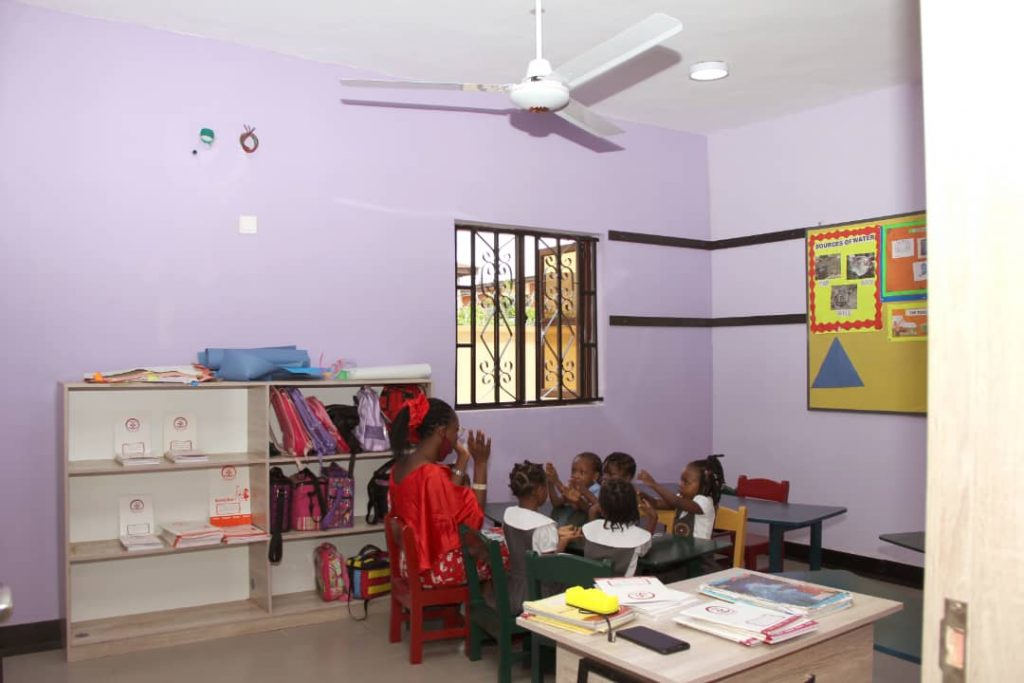 Your child will get the required educational foundation in a safe and secure environment
Your child will develop the core skills in literacy, numeracy and a sense of orderliness. Greensprings School is one of the best Montessori schools in Lagos that is equipped with materials that enhance learning for toddlers
Your child will be diligently supervised by specialist tutors who will harness his or her core competencies
Your child will develop a sense of responsibility at an early stage of development
Your child will get special reinforcement when he or she is experiencing difficulties in achieving satisfactory performance levels
Your child will be guided to develop the behavioural skills and self-awareness, required to enhance self-esteem
Your child will be given the opportunity to learn the basic foundation of a foreign language
Your child will gain the solid foundation required to ensure a smooth transition into elementary school
The components of our teaching environment are among the many reasons we are regarded as one of the best Montessori schools in Lagos. These components are:
Freedom: Our pupils move freely around the classroom, talking to one another and working with Montessori equipment of their choice.
Reality and Nature: An experience of the natural environment is given to help our pupils achieve harmony with nature.
Social Awareness: Through exercises on the care of the environment, care of self and development of social skills, our pupils gain social awareness.
Order: Our carefully planned and structured environment develops in our pupils, a sense of orderliness and an awareness of order in the external world.
Beauty: Our teaching environment is aesthetically pleasing and simple, developing a sense of beauty in our pupils.
Sense Training: This develops our pupils' awareness, helps build the required concepts for learning and sounds necessary for appropriate language development.
Aside from being one of the best Montessori schools in Lagos, Claridge has been a co-educational school for more than 30 years. We seek to aid the development of children in our care, to become outstanding scholars, athletes, artists and global citizens, by instilling in them the spirit of excellence.
A well-rounded education is of paramount importance at Claridge. We guide all students to develop personal integrity and leadership skills, which they can draw from for the rest of their lives. We would love to help you understand the unique benefits that we have to offer at Claridge, where we encourage each child to develop as a lifelong and confident learner.
Our campuses are in Anthony, Ikoyi, and Lekki; so wherever, you live in Lagos – mainland or island – Claridge School gives your child access to our world-class education.